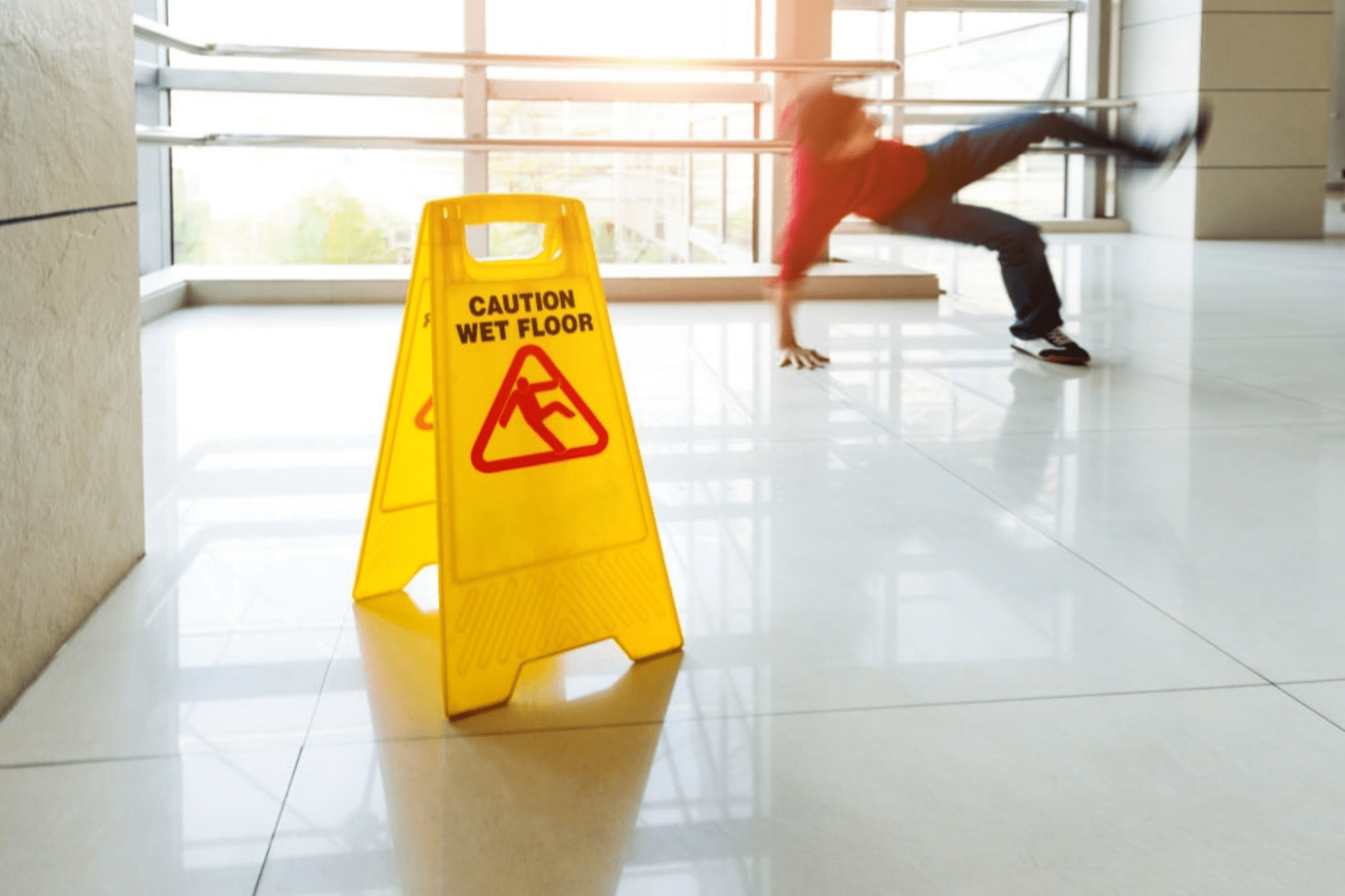 Slip and fall accident: what you have to do
Slip and fall accident: what you have to do
About 8 million people are hospitalized every year as a result of a slip and fall accident.
The creepiest thing is that this statistic only includes the cases in which the victims sought medical treatment.
The real number of people injured by a slip and fall accident is much higher.
In some cases, the fall can be caused by you. For example, if you are walking and sending an email at the same time.
However, too many times your fall can be the result of someone else's negligence.
You don't want to be responsible for paying your medical bills if you were not to blame for your accident.
Accident that you could have easily avoided.
What to do after a fall?
Immediately after having a slip and fall accident You surely will be shocked.
It will take you a moment to realize what happened and recover your composure.
In addition, you may also suffer from physical pain after your slip and fall accident.
This will make more challenging what you have to do after your accident.
That's why You must know in advance what You have to do after a slip and fall accident.
Seek medical attention
If you ever suffer a slip and fall accident, the first thing you should do is seek medical attention.
Even if you do not feel pain and think it's nothing to be alarmed about, even then you should be seen by a doctor to be sure.
Every day without seeing a doctor will reduce the chances of winning your slip and fall accident case.
Jurors or insurance companies will say: If you were injured by a slip and fall accident, why didn't you seek medical attention?
Also, to have a good case, you will need medical records to prove that you are really hurt.
Insurance companies will not believe in you. They need documentation to support your claim.
Go to an emergency room or go to a clinic or urgent care center.
Mention each of your symptoms, no matter how mild they seem.
Make sure the doctor who treats you knows that your injuries are due to a slip and fall accident.
This will ensure that your medical records reflect that you suffered injuries in the accident.
Look around
Why did you fall? Was there something in your path that shouldn't be there? Liquid on the floor? Was the place crowded?
These are common questions that you should ask yourself as soon as you recover your senses after the fall.
The best time, and sometimes the only time to realize why you fell, is immediately after your slip and fall accident.
Is there something obvious that helps you highlight the cause of your fall?
Can think backwards looking for signs that tell you if something could do something different to prevent your fall.
Document everything
After you look around to figure out what happened and why.
You will need to document all your findings.
Write names, addresses, phone numbers and email addresses of all potential witnesses.
Witness statements can help you prove your claim, in case you decide to go to trial.
Take photos of the exact place where you fell as soon as you stand up.
Photograph any step, moisture stains, spilled liquids, obstructions, or any other condition that could contribute to your fall.
Write down what you were doing just before the accident, the way you fell, and any other details, including the date and time.
It's also a good idea to store the shoes and clothes you were wearing.
At the very least, take photos of these garments because they could be essential pieces of evidence later in your case.
Report your slip and fall accident to the proper authorities
Once you have inspected the scene and documented as much as you can, you need to report your accident to the appropriate authorities.
Determine if your slip and fall accident occurred on a private or commercial property.
Also, think about whether there was something you should or could have done differently to avoid the fall.
Or if the accident was not avoidable.
If you were invading private property, for example, you will not have a solid case.
But, if you were shopping at a local store and you slipped due to poor floor maintenance.
You will most likely be able to take your case to court or reach an agreement.
If you know that the accident was not your fault, the owner of the establishment will have to fill out an accident report.
In most cases, they will not be willing to do this.
Then, it will be a good idea to contact the police department to report the incident along with a claim order against the owner of the establishment.
Avoid talking with insurance companies
After you have a slip and fall accident report, a police report and medical records at hand, avoid any communication with insurance companies until you speak with your personal injury lawyer.
Insurance companies could take out of context everything you say or give your statements a malicious twist.
They could even testify that you said something you never did.
Insurance companies are in the business of making money, and every dollar they pay you is a loss to them.
That's why they will try their best to pay you a small portion of the compensation you really deserve.
Contact Rodriguez Law Firm immediately
For all the above, you should immediately contact a law firm experienced in personal accidents.
At Rodriguez Law Firm we will deal with the negotiations with the defendant and deal with their insurance companies.
Our experienced lawyers know when and what kind of information to give insurers. And when they should keep their mouths shut.
We have a lot of experience handling cases of slip and fall accidents, and we know exactly what you need to do to get the compensation you deserve.