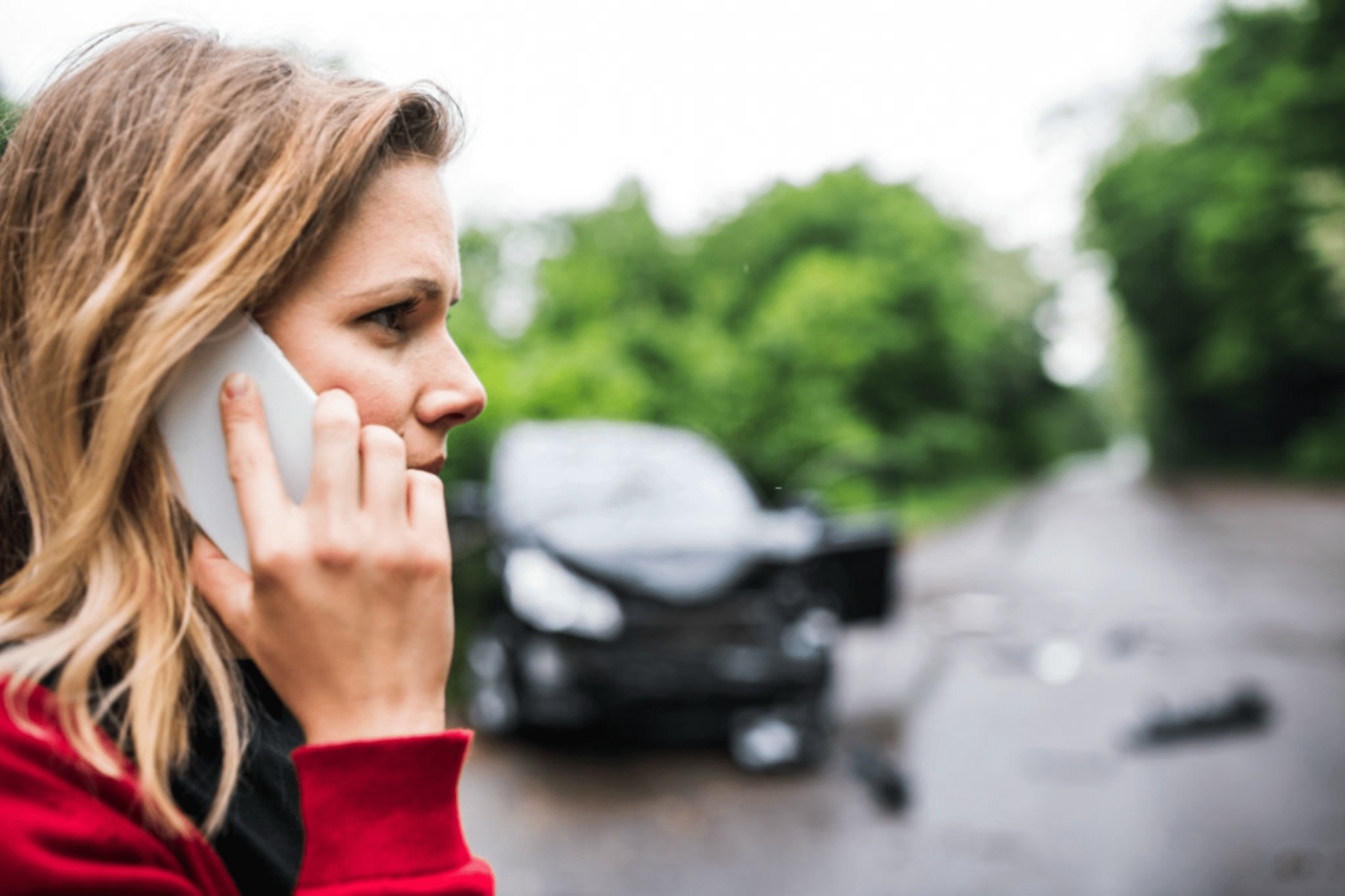 What to do After a Car Accident?
What to do After a Car Accident?
When a car accident occurs, it is completely normal to be disoriented, nervous and confused.
However, in the immediate moments of the accident it is important to obtain crucial information.
This will help you defend your case and obtain the compensation you deserve!
A useful way to remember what to do after a car accident is to keep a list of important phone numbers.
Similarly, keep a list of questions to ask, along with information from your insurance company in the glove compartment.
I just had a car accident
Experiencing a car accident is a very stressful experience.
But, we all must establish a system in case we live one.
Use the list that we share below as a basis or checklist for your own accident.
And remember, contact a Rodriguez Law Firm auto accident attorney for more information on the right steps to make after a crash.
Safety first
If someone is injured, immediately call the police for help and tell them you need medical assistance.
If someone seems to be drunk or high, tell the police when you call.
Similarly, even though they apparently have not been injured, call the police.
Because, many insurance companies will not cover an accident unless there is a police report.
Once everyone is safe, you can start collecting all the necessary information.
Make questions
After an auto accident, your insurance company will need the contact information of everyone involved.
Including drivers, passengers, pedestrians and witnesses.
Be sure to get their full names, addresses, and phone numbers.
Also don't forget driver's license information.
And, get info on whether someone is injured or claims to be, as well as whether they say they're okay.
Take as many notes as you can about the accident
How was the weather at the time of the accident?
And what about traffic lights and signs?
Were any of the vehicles involved in the accident damaged?
Was there obvious damages prior to the accident?
Were headlights or brakes faulty?
Are the vehicles from a company?
Get information about the cars: license plate numbers, company that manufactured them and model.
Make sure you find the insurance status of all the vehicles and people involved.
If any of the drivers was not the registered owner, get the name of the registered owner, their address and phone number.
Did anyone take the blame for the accident?
In addition, request the name and license plate number of any police officer who was at the scene of the accident.
Document the car accident and protect the evidence
If you can take out a camera or your cell phone, it's a good idea to take all the photos you can.
Vehicles, people involved, and any photos that give a hint on how and why the accident happened.
The photos taken as soon as possible will be the most valuable.
If your phone doesn't have battery charge, you can ask a passerby to take the photographs for you.
Do not forget to take photos of the damage suffered by the vehicles and the plates of each car.
Once you meet with one of our car accident attorneys, communicate any evidence that you think is important.
Such as faulty street lighting, lack of signs, damaged equipment (seat belts, dipped beam headlights, etc.), weather conditions.
Contact your insurance company
Contact your insurer as soon as you can. If you feel that for any reason your company is unwilling to cover the accident, you should contact a Rodriguez Law Firm attorney immediately.
However, don't delay contacting your insurance company.
Many companies have the policies or requirements to contact them quickly after having an accident.
And not doing it could mean they could reject your claim.
However, be careful not to make any statements or answer any questions from the other insurance company.
Contact your car accident attorney first.
Be nice, but decline to discuss any details of the accident until you have obtained legal advice from us.
What to do if you are injured in a car accident?
If you are injured in a car accident, it is vital that you seek medical assistance as soon as possible.
If you are not taken to the emergency directly after the crash, you still need to be evaluated by a health professional.
Many auto accident injuries, like whiplash, have symptoms that don't show up right away.
If you start to feel negative effects on your health after the accident, notify the health professional immediately.
Get checked and follow the doctor's instructions about the care and what you must do to recover.
Lack of medical care could have serious consequences if you have latent injuries.
These could only appear 24 to 36 hours after the accident.
Tell all your symptoms to your doctor, even if you consider them mild.
Serious back injuries can start with something as small as pain.
But, leaving it untreated can cause more serious problems later.
Also, if you have problems, your insurance company will need proof that these difficulties were promptly diagnosed and treated.
And that the problems were related to the accident.
After getting medical aid, the next step in the process is to seek legal help.
You should contact an experienced Rodriguez Law Firm car accident attorney immediately.
In our office we will examine all the evidence and seek all the necessary information that we can to support your case.
Should I Hire a Lawyer After an Auto Accident?
Consulting an attorney after an auto accident is not mandatory.
But, doing so could be beneficial in getting the compensation you deserve.
A Rodriguez Law Firm car accident attorney at your side ensures that your rights are protected.
In the meantime you can focus on your recovery.
It is of great importance to have an injury attorney near you.
Who knows about the traffic laws and can help you with your claims to the insurer.
We know how they work.
From experience we can tell you that it is not a good idea to negotiate with them without first talking to an attorney.
Since insurance adjusters can – and rest assured they will – use anything you say against you.
What damages could I recover with an auto accident attorney?
An experienced Rodriguez Law Firm attorney will help you get the compensation you deserve.
Among the damages you can recover are:
Medical expenses
Salaries not received
Reduced ability to generate income
Decreased quality of life
Punitive damages
Keep in mind the statute of limitations
Each state has a deadline for making personal injury claims, known as the statute of limitations.
This statute applies as soon as you know that you are injured.
This means that you have a time limit to file your claim.
Once time is up you lose your right to file a lawsuit.
Your insurance company is not required to help you reach an agreement for your case before the deadline.
This is why it is imperative to hire a Rodriguez Law Firm personal injury attorney.
Hire an auto accident attorney near you
If you think that you or a loved one could be injured as a result of a car accident, contact us to find out what your options are.
At Rodriguez Law Firm we have the necessary experience to help you obtain the claim you deserve. Call us at (571) 292-1209 or fill out our form for a free evaluation.
Keep in mind that your initial consultation is FREE. Remember the statute of limitations, CALL NOW.